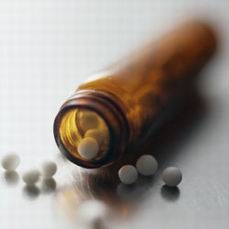 My interest in homeopathy developed after I contracted Glandular Fever. I visited a homeopath and was successfully treated with homeopathic remedies. I was excited by the way homeopathic philosophy fitted with my understanding of the natural world.
I decided to train as a homeopath undertaking a four year degree course at Thames Valley University. I am a member of the Society of Homeopaths and have had to complete stringent academic and clinical assessments before being admitted to the register.
During my training
I undertook a research project on eczema which gave me many insights into treating this condition. I have also a real passion for women's health and have studied extensively the beneficial effects of homeopathic treatment on not only women's physical health but also their mental and emotional well being. I love the opportunity Homeopathy offers me to treat patients holistically, restoring them to a state of balance.
What is Homeopathy?
Homeopathy is a gentle, holistic system of healing, suitable for everyone, young and old. Homeopathy focuses on you as an individual, concentrating on treating your specific physical and emotional symptoms, to give long lasting benefits.
Homeopathic treatment works with your body's own healing powers to bring health and well being.
Patients are treated as individuals, not as a collection of disease labels.
Homeopathy treats all your symptoms - mental, emotional and physical.
Homeopathic remedies are gentle, subtle and powerful.
How long has Homeopathy been used?
I believe that establishing good health involves treating both mind and body. I will take time to listen to your emotional and physical symptoms. To stimulate your body's own healing process, a remedy closest to your individual symptom picture will be prescribed. Healing begins from within your body, strengthening your health and immune system, without any danger of damaging side effects.

Are homeopathic remedies safe?
Homeopathic remedies are a unique, potentised energy medicine, drawn from the plant, mineral and animal worlds. They work by gently boosting the natural energy of the body, and are very safe, even for pregnant and sensitive patients. There is no danger of addiction or toxicity.
What can homeopathy treat?
Homeopathy treats the person, there is some evidence to suggest it can help a person manage the symptoms of acute fevers, sore throats and toothache, to chronic illnesses such as arthritis, eczema, asthma, anxiety and insomnia.
Funding Your Treatment
Many private health insurance policies allow patients receiving treatment from a Homeopath registered with the Society of Homeopaths to claim back some or all of the cost of their treatment. Click on this link for a current list of private http://www.homeopathy-soh.org/about-homeopathy/funding-your-treatment.aspxmedical insurers
If you have health cover it's worth checking your policy. If you do not, or are not covered for homeopathic treatment, you might like to consider taking out a health cash plan. Unlike insurance policies, these plans are designed to be claimed against with the aim of spreading the cost of every-day health care including dental and optical fees, physiotherapy services and complementary therapies.
Cash plans that cover homeopathy include:
Fees
Payment can be made by cash or cheque at the end of each consultation
Adults
·
Initial consultation (1½ hours)
£60.00
·
Follow up appointments (45 minutes)
£35.00
Under 18s
·
Initial consultation (up to 1 hour)
£45.00
·
Follow up appointments (up to 30 minutes) £30.00
What is Included in the Consultation Fee?
The cost of all consultations includes:
1. The consultation itself. Please note that the length of the consultations is approximate only.
2. All casework and research I undertake between appointments.
3. All the remedies I prescribe for your treatment. Please note that I may sometimes suggest the use of tissue salts, flower essences or a topical cream or ointment for you to buy in addition to your prescription but these will not be essential to your treatment.
Terms
Payment is due by cash or cheque at the end of each consultation. Missed appointments and cancellations with less than 24 hours notice are charged at the full fee. Please enquire about reduced rates for siblings at the same appointment.